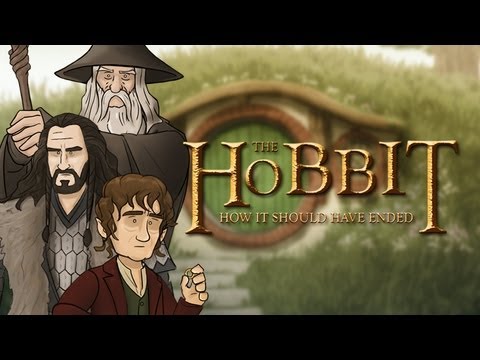 HTC M7: first image of the 2013 flagship via... →
Well, it's all very nice to see things going on, but unfortunately I think I'm going to treat this for what it likely is - pre-production stuffs. I'm a big fan of HTC hardware, and while this has classic callbacks to HTC's famously good design, I simply don't feel like this is all they're going to give us this year.  I also can't work out why...
Samsung Galaxy S2 (plus?) →
OK, so reading this from Android Central (my go-to news source on all things Android), I can't help but feel as though I've entered some sort of Bizarro world. Just to summarise, Samsung (the biggest Android manufacturer) is re-releasing the S2 with updated specs. This wouldn't normally spark much of an interest, except for the fact that I happen to use an original S2 as my...
We have reached the future: A flexible phone... →
Though still a prototype, since it's not technically a phone, it is evidence of truly forward thinking by Samsung. The future, via the Verge.
1 tag
HTC 2012 Numbers →
HTC's numbers have been released, and though they look like big numbers, it puts them in a solid third place compared to the Apples and Samsungs in the industry. I hope that the only way for HTC is up now, especially with CEO Peter Chou aiming to hit hard in 2013 with a bigger marketing push. I'd like to see the company do well, especially since their products are always so well built...
1 tag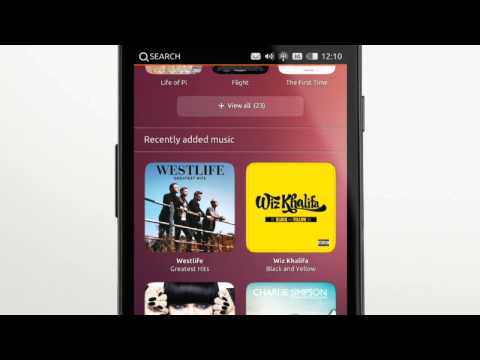 1 tag
Facebook heads to native waters →
Facebook has finally finally gone native for Android, meaning it's leaner, faster, more efficient. It's just all round better. Don't take my word for it though, because if there's one device you need to update right now, it's this one. E, out.
Here we go again... (Nexus 4 in the UK) →
Ok, so I have no idea if I'm just super late to the party, but the Nexus 4 appears to be available again in the UK. The info given on the site mentions that it'll take 5-6 weeks to ship, which is devastatingly long, but I guess it's better than nothing.  Good luck, buyers. May your Nexus be speedily delivered.
"Apollo has officially entered the Google Play... →
Apollo, the music player that comes as default with Cyanogenmod is now available (for free or for purchase) in the Play Store. Having used it exclusively since the end of August in Cyanogenmod 9, I can safely say that it's a solid method for listening to your music. I hope this is the beginning of a trend whereby elements of CM begin to leak to the world outside of the ROM. My sincere...
1 tag
Echofon [beta]: Overview
It's not often that I step out of the comfort zone of the native Twitter app for Android, and though I do have a few complaints of the app, I find it largely appropriate for my uses. As such, I find it instructive to explore different apps and to see the different methodologies that have been used to execute what is largely a simple purpose: to tweet, and see tweets. This happens to be one of the...
2 tags
1 tag
The 'success' of the new generation of Nexus... →
So, I realise my title may perhaps sound a little harsh, especially considering my excitement over the new devices, but I am ultimately disappointed that I have been unable to buy one today. What makes it worse is that in the above linked post, they note that more devices may only surface 'in the coming weeks' (rather than tomorrow, for example). People have been going crazy...
1 tag
Nexus - not yet
As of this moment, the Play Store still isn't showing the Nexus 4 for me, despite having received the email confirmation directly from Google that it is available. Now, I realise that Google may be trying to save me from burning out my card, and I appreciate that, but I'd really at least like to have the option to say yes! On a serious note, I'm hearing reports from various...
1 tag
Angry Birds: Still Angry
Angry Birds is back, and it's not just birds anymore, now it's also a huge brand mash-up. Not only is it Angry Birds -  it's also Star Wars, in perhaps one of the most unlikely pairings this side of the galaxy. On the surface it may appear as nothing more than pandering to two separate legions of fans merging one of the biggest movie sagas ever to the biggest mobile app success...
1 tag
Good News Everyone! →
We've risen from the popularly known 'double-dip' recession, with a rise in GDP of 1%. While it might look a paltry figure, it is a terrific turn around. My fear stems from the fact that there may not be any weight behind the growth. The BBC notes that the growth may likely have come from the one off occurrences of the Olympics and the Queen's Jubilee, as well as the fact...
Retina Macbook Pro 13"
Well, I'm feeling that upgrade itch. I officially cannot go into any Apple Stores incase I see one and compare it to mine.
Zeitgeist in Design: Windows Phone 8 and HTC →
 Many thanks to Jason Dunn and HTC for helping make this post possible, as well as Jeff Gordon for graciously answering my questions. I'm becoming more fascinated by design as time goes on, and the way in which it influences the market that we so often just glance over. I'm especially excited for the next few months, especially considering how multi-coloured it's likely to be. ...
On completing my Masters
There is a certain amount of relief that I've felt on having finally finished a year's worth of hard academic work. I seriously hope that it's worth it. My dream job after it all? I still don't know. But I'd love to be an editor/writer.
If you walk into Men in Black 3 believing in God,... →
This, by io9, just drove all the smiles to my face.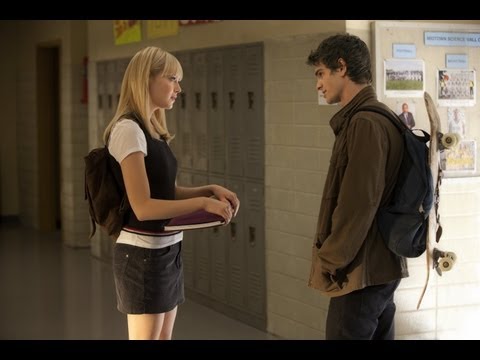 'Arrow' →
So, CW has picked up Green Arrow as an entirely independent television show. Sadly, none of the actors from Smallville will be reprising their roles, so Justin Hartley wont be anywhere to be found, which leads me to ask the question as to whether or not it'll even be set in the same universe. Obviously there would be advantages to keeping it in the same universe, namely drawing back the...
1 tag
On purchasing start-ups
Today Discovery bought Revision3, a popular web-video producing start-up for a rumoured $30 million.  Though 30 million cool ones is certainly not to be sniffed at, I'm curious about the acquisition price, especially compared to the ONE BILLION DOLLARS that Facebook paid for a photo-sharing app (read - Instagram). Considering just how much content that Revision3 has created in their time...
"I love it when a plan comes together."
– "I just love it when all the parts of an essay fall conveniently into place. SQUEE" Slightly more geeky, but more relevant for me right now.